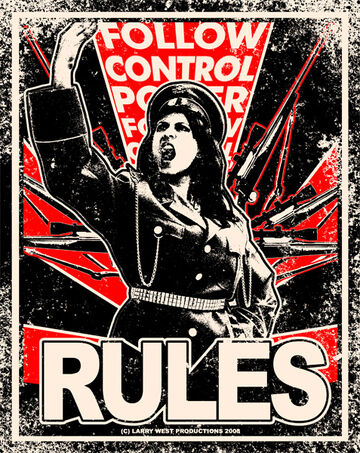 There are only a few rules to follow here, so please try to be a real Dieselpunk gentleman (or classy lady!) as we all expect you to be.
1) Always LOG IN and SIGN your creations; when you don't see a signature, content is created by admin.
2) Trolling, Spamming = Ban
3) Be polite and respectful of other users and artists
4) Always give credits
5) No off-topics!
6) This may seem ridiculous, but... Try, as long as you can, not to speak in first person when you write articles! Remember what your teachers probably told you? :)
(Image created by wonderful Larry West: view his official website)
Ad blocker interference detected!
Wikia is a free-to-use site that makes money from advertising. We have a modified experience for viewers using ad blockers

Wikia is not accessible if you've made further modifications. Remove the custom ad blocker rule(s) and the page will load as expected.